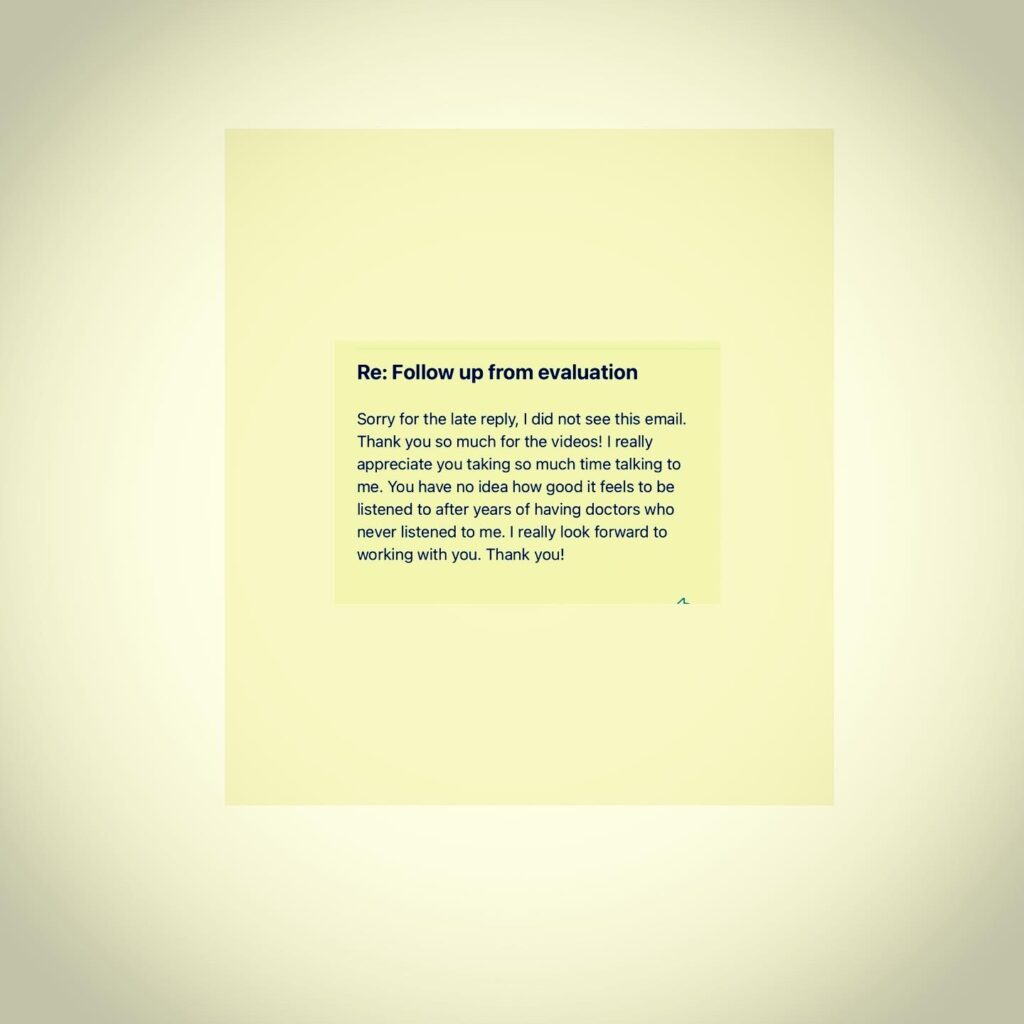 Since my return to the clinic in May, I continue to perform initial consultations with new patients via telehealth/virtual set up. There are a few reasons I do this. New patients get a one hour slot and my preference is to hear them and their story; what has led them to seek my help, what has their journey looked like, what do they think is going on, what have they done thus far and so forth. With the need to maintain less people in the office and more thorough cleaning between patients, I decided to have treatments in office and evaluations virtually. This allows me being less hurried and distracted which is what patients need and want. The additional benefit: I get to see the person without a mask and be able to fully connect with a new person.
I understand many people wonder how can a PT assess a patient without touch? I did not know that answer until I learned to listen to the patient ( I mean really hold the space for them) and ask them questions (I am a curious being) with their permission. When you really hear them and reflect on what they say, the treatment ideas and plans execute out much easier. And yes with a video on I can observe breathing, movement, strength and endurance, technique and coordination and so forth. I have found that I understand what is going on with the patient better and able to provide them resources or home program better with these virtual consults. I have become a better listener with the focus on them on the screen.
The quote above is only one of many that I receive when I follow up after this consultation. "You have no idea how good it is to be listened to…" is just one example. Others say "thank you for your time and care. I got a really good feeling from the evaluation." And another saying " thank you for your patience and time on the call to hear what is going on."
Part of this journey with me on their team is building a relationship and trust. So many have been dismissed, told to find help/resources on their own, told they have too much stress or even if you cannot relax an exam cannot be performed.
My mission has always been aimed toward patient care and making them the priority.